Sinus infections affect 31 million Americans every year, making them a major health problem. Understanding when your infection is just an annoyance that will go away on its own and when you should seek medical intention is tricky.
Below is a breakdown of how to know when your sinus infection is serious.
Bacteria vs. Virus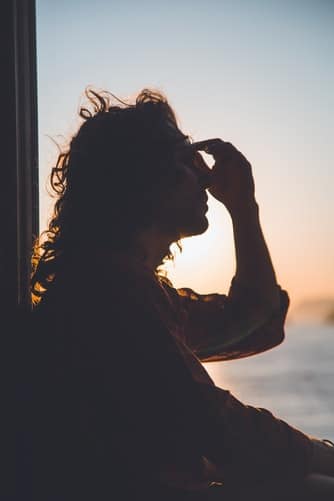 A sinus infection occurs when the lining of your sinus cavity becomes inflamed as the result of a viral or bacterial infection.
According to Dr. Raj Sindwani, an otolaryngologist from Cleveland, the only way to determine the cause of your infection is to grow a culture from a swab taken of the inside of your nose. "This is rarely necessary because sinusitis often goes away by itself," Sindwani says. "But if it hangs on, you want to see your doctor."
A sinus infection caused by either will exhibit similar symptoms at the start. The main difference is a viral infection, usually the common cold, will slowly work its way out of your body with just rest, fluids and over-the-counter pain medications.
If symptoms do not subside after ten days, this is an indication that your sinus infection may be caused by bacteria. In this case, your doctor will prescribe a course of antibiotics.
Shifting from Acute to Chronic
The old school of thought was if left untreated, a sinus infection could become a chronic issue. "We don't think that way as much," Sindwani explains. "We don't know that an untreated acute sinusitis, if left untreated, will grumble along and cause people to have a chronic sinus infection."
Experts now believe that chronic sinusitis has underlying issues like an immune problem or allergies.
Serious Sinus Infections
While rare, the infection from a sinus issue can spread to the eyes or brain.
If the infection reaches the eyes you can experience redness, swelling around the eyes and reduced vision. Cavernous sinus thrombosis is a rare infection that can lead to blindness.
In these cases, patients will be given IV antibiotics and be admitted to the hospital. A CT scan will be performed to see if fluid needs to be drained.
An infection in the sphenoid sinuses, which sit at the rear of your head, can spread to the brain. This can lead to a brain abscess or meningitis, rare and life-threatening conditions.
While emphasizing that these complications are unlikely, Sindwani explains, "In most cases, the bacterial infection goes away, especially if you don't have underlying medical problems."
The best way to prevent a serious sinus infection is to closely monitor your symptoms and contact your ear, nose and throat doctor when your condition gets worse. To learn more about sinus infections or to schedule an appointment with an expert, contact Prescott ENT today.
Learn More About Ear, Nose and Throat Health